Being sick and having to go to class is a really awful combination, but it happens all too often. Whether its just a runny nose or that I-want-to-die stomach bug, sooner or later, you are going to be sick in class. So what do you do? Professors are strict with missed classes,  so skipping isn't always an option. After a few weeks with a chest cold that I thought a swallowed one of my lungs, I've made a handy survival guide.
EQUIPMENT CHECKLIST:
1. TISSUES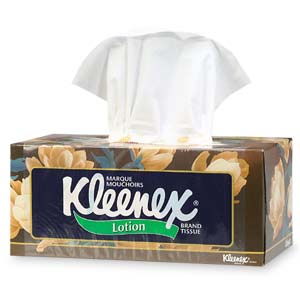 At some point your illness, your nose is going run and will be gross -so be prepared! I like the tissues with the lotion, especially if you are blowing your nose a lot, because they cut down on irritation. Bring a pocket-pack with you to class and you'll be ready to go.
2. OVER-THE-COUNTER MEDS
Whatever it is you need- Tylenol, Alka-Seltzer, TheraFlu- bring it with you. This is especially important for commuter students who have long days. Taking some in the morning might not be enough to stay comfortable throughout the whole day, so it's smart to have another dose or two ready to go.
3. COUGH DROPS
They taste good and they keep you from coughing your lungs out on the people around you. This one is a no-brainier.
4. FLUIDS
You always heard your mom say drink plenty of fluids when you were sick as a kid, and she was right! Whether you like OJ (like me), water, or Ginger Ale, you have to be drinking something. Bring a bottle of your favorite beverage to class and you should be good.
5. SNACKS
Speaking from experience, it is totally possible to survive only on OJ for a few days, but it leaves you pretty tired, so bring some snacks along. Hopefully you'll try to pick something with some nutritional value, but hey, you're sick, so treat yourself. I've always heard that salty snacks are good for sore throats, if you're interested (more mom knowledge!).
TIPS AND TRICKS
Ok, so now that you've got your gear, it's time for class, but there are a few things you can do to make your class time a little more bearable.
Talk to or email your professor in advance to let them know you're feeling under the weather. It might just make your day easier if they're understanding about your condition. They might not expect as much of you that day, so you can just sit back and try not to sneeze on your classmates.
Seating is HUGE. If you are running through tissues, you are going to need to dispose of them, so sit near the garbage can. Get to class early so you can be near the trash bin or the door in case you need to run to the restroom.
Schedule a nice little break in the middle of class to head to the bathroom and check yourself to make sure your not oozing or anything. It's gross, I know, but you are sick, right? It happens.
Let a friend in class know what's up and ask them if you can borrow their notes in case of an emergency. 'Cause sometimes even after all that prep work, you might just have to leave early or skip altogether. It's also easy to totally zone out while sick, so it's a good idea to have a back-up.
Good luck!
Should there been more sick days allowed for students? How sick is too sick? What do you do when you have to go to class?
{ 0 comments }